About Chennai Kendra
Yogoda Satsanga Society of India (YSS) was founded by Sri Sri Paramahansa Yogananda in 1917. The mission of YSS is to make available to all the ancient scientific teachings, and meditation techniques of Kriya Yoga for achieving all-round success, well-being, and a direct personal experience of God. YSS has more than 200 centers across India to help all Truth-seekers to experience the power of group meditations and to share in spiritual fellowship. Yogoda Satsanga Dhyana Kendra, Chennai is situated at Site 14A, 31 South Boag Road, T. Nagar, Chennai 600017. The Kendra ...
News and Announcements View All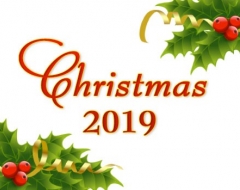 Christmas Message from Swami Chidananda Giri 2019
"...Let us take time to remember that whatever differences may seem to divide us in this realm of maya, they are superficial. Much deeper is the kinship we share as God's children..." Read More....
Read More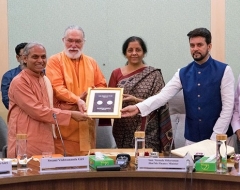 Finance Minister Releases Coin Commemorating Paramahansa Yogananda
The Government of India has paid tribute to Paramahansa Yogananda with the release of a special commemorative ₹125 coin to mark the 125th anniversary of his birth (which was honoured in India...
Read More
SUBSCRIBE FOR UPDATES AND NEWS
You can now subscribe to receive the latest updates, happenings and events from Chennai Dhyana Kendra